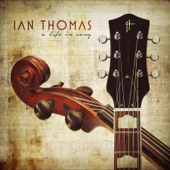 Singer/Songwriter Ian Thomas came back to the boom 97.3 studios to play "Pilot" on vinyl! He talks about the inspiration for the song about Big Business and Global Warming, the story behind the recorder melody and more!  Watch as Ian goes Behind The Vinyl!
Ian Thomas is holding a fundraising concert for his son Jake who was severely injured in a car accident which has left him paralyzed.  The concert is called Lunch at Allen's and is comprised of 4 Canadian songwriting icons Murray McLaughlin, Cindy Church, Marc Jordan, Jake's dad, Ian Thomas. For more details click here.
You can buy Ian's latest album "A Life In Song"" on iTunes here or check out your local Record Record Store and pick up the album.
Ian Thomas "Pilot" on SCTV